WEPA, Water Environmental Partnership in Asia, aims to promote good governance in water environment management by providing necessary information and knowledge of water environment management in the region through databases. NARBO, as a Network of RBO, considers water environment management is one of the important areas under the IWRM umbrella. Therefore NARBO keeps connection with WEPA.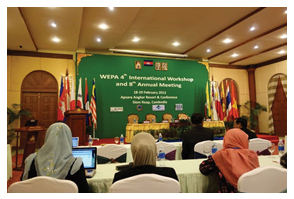 This time, WEPA 4th International workshop was held in Siem Reap, Cambodia, from 22 to 23 February 2013. It focused on "on-site water treatment". WEPA partners introduced their country's situation. According to the presentation from WEPA, the settlement of water treatment facilities remains relatively low in many countries in Asia, such as Cambodia, Vietnam, Sri Lanka, Indonesia, and so on. Therefore, the importance of on-site treatment system was stressed. One of speakers from Japan introduced Japanese on-site domestic wastewater treatment system, Johkasou. He emphasized the effective of Johkasou system, and also mentioned the importance of governmental support as well as periodical monitoring. By using this opportunity, secretariat of NARBO introduced NARBO activities as well as an experiment of wastewater treatment executed in Nepal.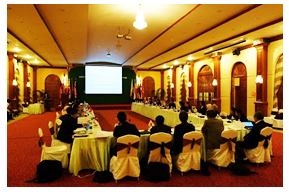 WEPA annual meeting was followed the workshop. Speakers from Cambodia said that IWRM approach is considered to cope with water pollutant. In this meeting, secretariat of WEPA introduced the industrial wastewater management as a next topic of WEPA activities. Lastly, road map of the 3rd phase was shown to WEPA members. Secretariat of WEPA asked members to be more active on WEPA activities.
At the last day of this workshop and meeting, Study visit was held. Many members observed wastewater treatment system in Siem Reap.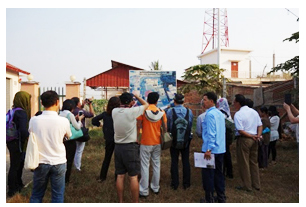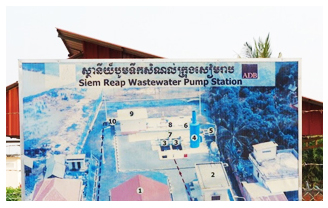 Wastewater treatment is also one of the big challenges for IWRM practitioner. Sharing and exchanging experience and knowledge is crucial for achieving good water environment and society. As one of IWRM practitioner Network, NARBO will keep relationship with WEPA, and hopefully hold joint-event with WEPA in near future.