Report of Regional Workshop on Water Education in Asia and the Pacific
4-5 September 2019, Jakarta, Indonesia
7 October , 2019

UNESCO held the workshop on
water education in Asia and the Pacific
from 4th to 5th September at Jakarta, Indonesia.
19 participants came from Australia, India, Indonesia, Iran, Japan, Malaysia, Philippines, Portugal, Thailand and Timor Leste. In the stocktaking session, case studies of each country were shared, and in the panel discussion for optimizing the contributions of UNESCO's water family, we introduced NARBO activities as the secretariat. For water education, the key theme of this workshop, we focused on IWRM training based on the IWRM guidelines. As for updating information, we introduced that a draft 3A (Appropriate and Applicable Approach) guideline has been drawn up.
Our cross-border network and continuous activities enjoyed good reviews from the participants. We truly realized the advantage of our network, which gives us mutual effect through sharing knowledge and experiences among so many organizations.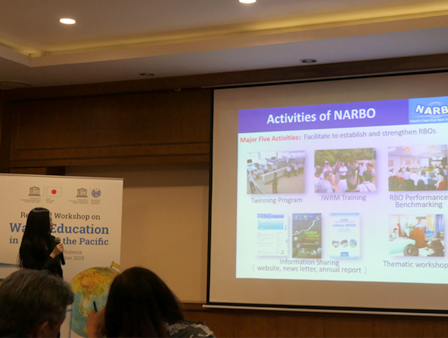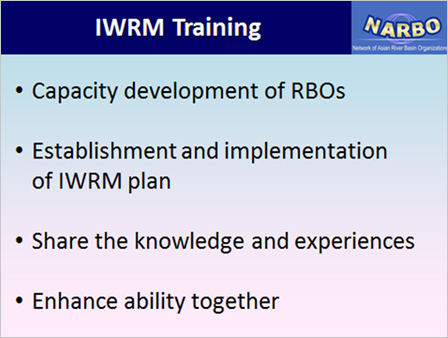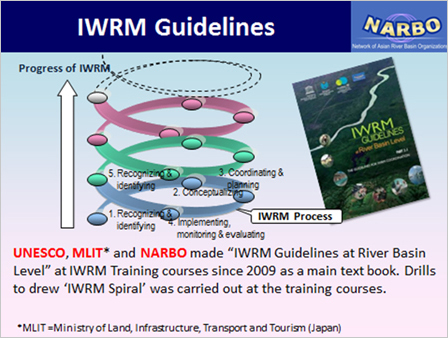 Furthermore, during this workshop, participants discussed a draft curriculum for water education on ecohydrology and IWRM for climate change, water disaster impacts, and resilience based on sustainability science in Asia and the Pacific. With lots of valuable outputs from the participants, the curriculum has been updated to apply it to more practically. We are sure that it will lead to next steps.